AI Inspection
How Does Inspektlabs Facilitate Repair vs. Replace Decisions for Glass Repair Networks? | Inspektlabs
Inspektlabs is an independent world leader in smartphone camera-based digital car inspections for windshield damage. The Al-based damage assessment framework increases "prospect-to-customer" conversions for shops and accelerates the repair experience for car owners.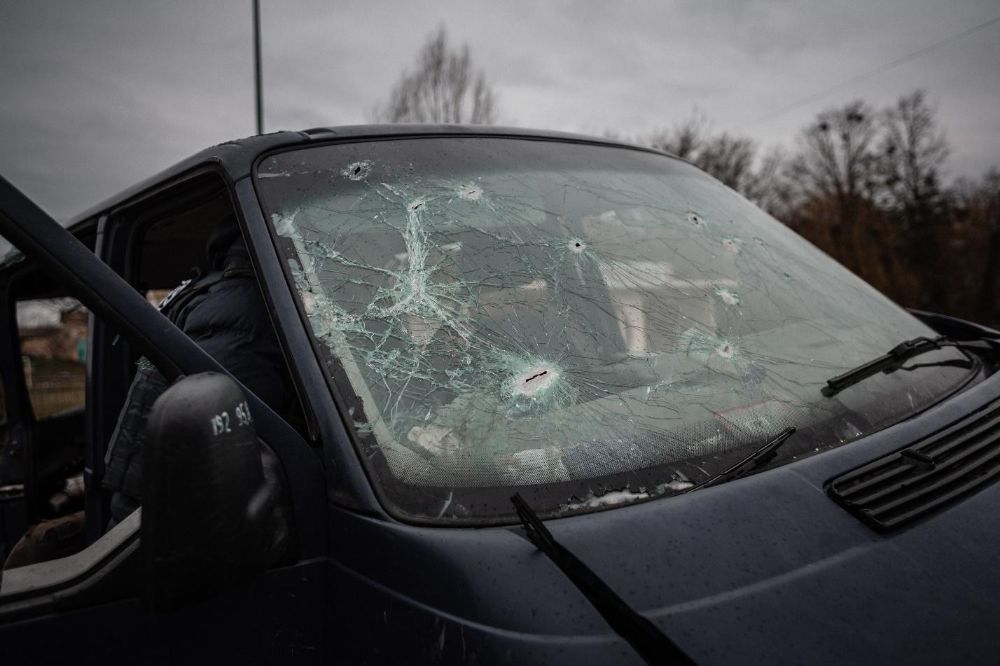 This post will discuss how Inspektlabs enables repair vs. replacement decisions for glass damage in cars. We will begin by talking about the relevance of glass damage repair. Then, we will cover the persistent issues in the current damage detection framework and discuss the advantages of using AI for glass damage detection. Then, we will cover the relevance of glass repair networks and their benefits. Lastly, we will discuss how Inspektlabs is making a real-world impact through its innovations before concluding.
Introduction
Accurate glass damage detection is essential for maintaining a car's health and ensuring the safety of the driver and passengers. If the windshield of a car is severely damaged, the vehicle is not in an operable state. In such cases, the windshield is typically replaced. However, there are many instances of damages that are not so extreme. On the other end of the spectrum, many damages are minor and insignificant and require no repair or replacement. Since most of us are not experts in the field, we cannot determine what course of action to take when the windshield of our car sustains damage. Automated vehicle inspections are crucial for accurate damage detection and repair. Let us explore how the glass damage detection framework functions.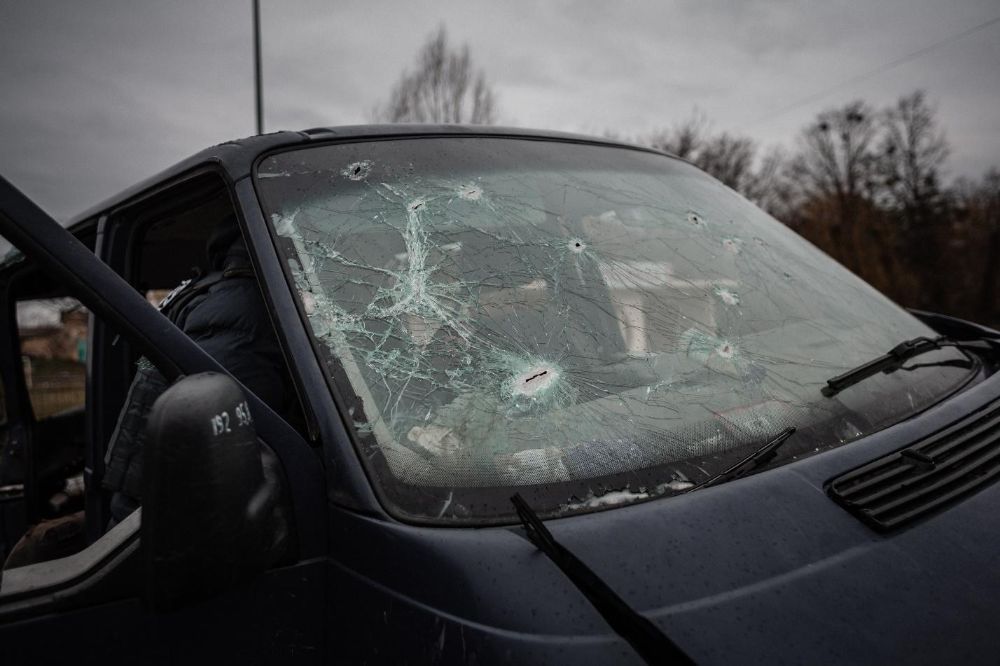 Glass Damage in Cars
The primary concern is the glass damage that impacts the car's windshield. A damaged windshield can obstruct the driver's vision and can be dangerous. In addition, it is expensive to replace. Moreover, the costs of replacing a windshield continue to rise. Replacing the windshield is also not a sustainable choice. If the windshield is replaced every time it sustains any damage, it will lead to a waste of resources. Therefore, the industry intends to shift more towards repairing the part rather than replacing it whenever it is feasible. Recent inventions are making it easier to repair broken or chipped glass. These circumstances make it imperative that we accurately determine the scope and extent of glass damage to determine the ideal course of action (i.e., repair or replacement). For example, if the damage is present in the area illustrated below, the windshield may require replacement since it falls under the driver's primary viewing area (DPVA). However, not all damage in this area necessitates replacement, and the scope and extent of the damage will determine the course of action.
Types of Cracks and Breaks
Let us briefly discuss the types of cracks and breaks to understand the complexity involved with glass damage. You will often find one of five kinds of breaks on cracked windshields.
Bull's-Eye - Typically, Bull's-eye cracks are the most basic and easiest to repair. It features a distinct impact point and clear, open passageways to every part of the break.
Star Break - The most complex sort of damage to fix is usually the star break. The legs often tend to be tight, and the impact site is typically small, preventing the resin flow. The star break, if not fixed, is most likely to propagate. As soon as possible, it has to be fixed.
Partial Bull's-Eye - The most diverse sorts of breaks, from the very easy to the most difficult to mend, are partial bull's-eyes. Advanced methods could be required. A tunnel may need to be opened via drilling.
Combination Breaks - The combination, like a Bull's-eye, is an open break that does not need drilling, but as Star breaks, it could take longer to fill. This sort of break will often be more noticeable than any other after repair since it has more damage than the other types of breaks.
Cracks - Repairs may be made to cracks that are under 6". Any crack or section of a crack visible through the windshield's surface is referred to as a surface crack. Run the edges of a blade back and forth over the crack to see if you can feel it or hear a click when it does so. Any crack or section of a crack that is not open to the windshield's surface is referred to as a subsurface crack.
Now that we have a fundamental understanding of the cracks and breaks, let us discuss the typical issues with inspecting such damages
What are the Issues with Typical Inspections?
Difficult to Capture – Since windshields are highly reflective, it can be difficult to spot damage. Moreover, some of the most common forms of glass damage are invisible to the naked eye. That is why using a camera at a precise angle is essential to capture the damage during a photo inspection. Despite the best efforts of customers, some critical bottlenecks still linger. Poor lighting, finicky weather, and unavoidable reflections impact a customer's typical windshield photos. Car glass damage images are often obtained from customers directly. However, these images may not be ideal for car glass damage detection because they are often in uncontrolled conditions. As a result, they may be out-of-focus, blurry, or too bright. This factor makes it crucial to preprocess the images and remove unwanted elements. In addition, images must be reduced in size and contrast to minimize noise and other imperfections.
Inaccurate Appointments - The critical business problem is that customers make appointments for glass damage. However, they sometimes make mistakes. Minor damages (shallow damages) are often not covered under insurance and should not be repaired - but customers ask for repair nonetheless. This factor leads to a lot of incorrect appointments, which is an operational issue for glass repairers.
Increased Business Expenses - These issues increase a body shop's hard and soft costs due to inaccurate parts inventory and staffing and frustrate customers. Furthermore, most customers do not have expertise in dealing with damages. Therefore, they provide poor descriptions of the 'repair' or 'replace' situation 25% of the time.
Inspektlabs' Techonlogy and its Benefits
Inspektlabs' technology uses AI and machine learning to overcome these shortcomings, resulting in accurate identification of damage 99% of the time and precise identification of the 'repair' or 'replace' decision over 87% of the time. Even the most minor crack can be detected and assessed with a comprehensive guided capture.
Client Conversions - More prospects convert to customers immediately because they do not have to deal with unreliable and time-taking manual inspections.
Business Planning – Body shops can make their staffing and inventory more efficient by accurately estimating the requirements based on AI-generated vehicle condition reports.
Referrals - Repair shops will get more profitable referrals in the future since their customers will have more positive experiences with glass damage repair.
Remote Access - A key advantage of using an AI solution for car glass damage detection is that it can operate remotely. This factor allows for the reduction of time and costs associated with manually checking a vehicle for damages. However, it is essential to note that the AI engine will need images of the car to identify and classify any glass breakage.
Supporting Glass Repair Networks – Inspektlabs's technology offers the added benefit of supporting glass repair networks to standardize the repair process within these networks. The benefits mentioned above enable glass repair networks to operate efficiently and seamlessly. Glass repair networks can utilize the AI inspection framework to facilitate consistency and reliability in their services. Inspektlabs AI can assess car damage and recommend the next step (repair vs. replacement). Let us not explore glass repair networks in detail.
Glass Repair Networks
Glass repair networks are frameworks through which companies standardize glass repairs in automobiles. Auto manufacturers and automotive glass companies are beginning to form Glass Repair Networks to raise the quality of automotive glass repair work. Such networks aim to promote quality glass repair work while ensuring that glass is adequately addressed. The networks are composed of qualified installers and have certification standards to follow. For example, Ford Certified Glass Network shops must have Auto Glass Safety Council (AGSC) certification and membership and undergo recertification every two years. There are many more stringent requirements that businesses must meet to qualify. For example, you can review the requirements set by Ford's 'Certified Glass Network,' which has numerous conditions. [Source: Ford Certified Glass Network]
As you may observe, this glass repair network seeks to standardize the complete customer experience rather than just focusing on limited aspects. Ford's glass repair network focuses on the following areas: General business, workshop, customer handling, communication and information technology, facility, glass installation, warranty of glass installation, and training. However, the focus area can differ from one network to another, but you will likely come across some of the core principles in every glass repair network.
A crucial element in these glass repair networks is that they offer guarantees. For example, consider Safeco's President's Guarantee provided by the glass repair network. Safeco offers a Guaranteed Repair Network, which covers repairs at participating shops. The President's Guarantee also covers the cost of replacement glass and mirrors. Safeco's President's Guarantee for Glass Repair Networks gives consumers the peace that all their windshield and glass repair needs are covered 100%. Customers quickly get their vehicles back on the road through the Repair Network Guarantee. They will also find that the repair partner shops undertake meet or exceed industry standards.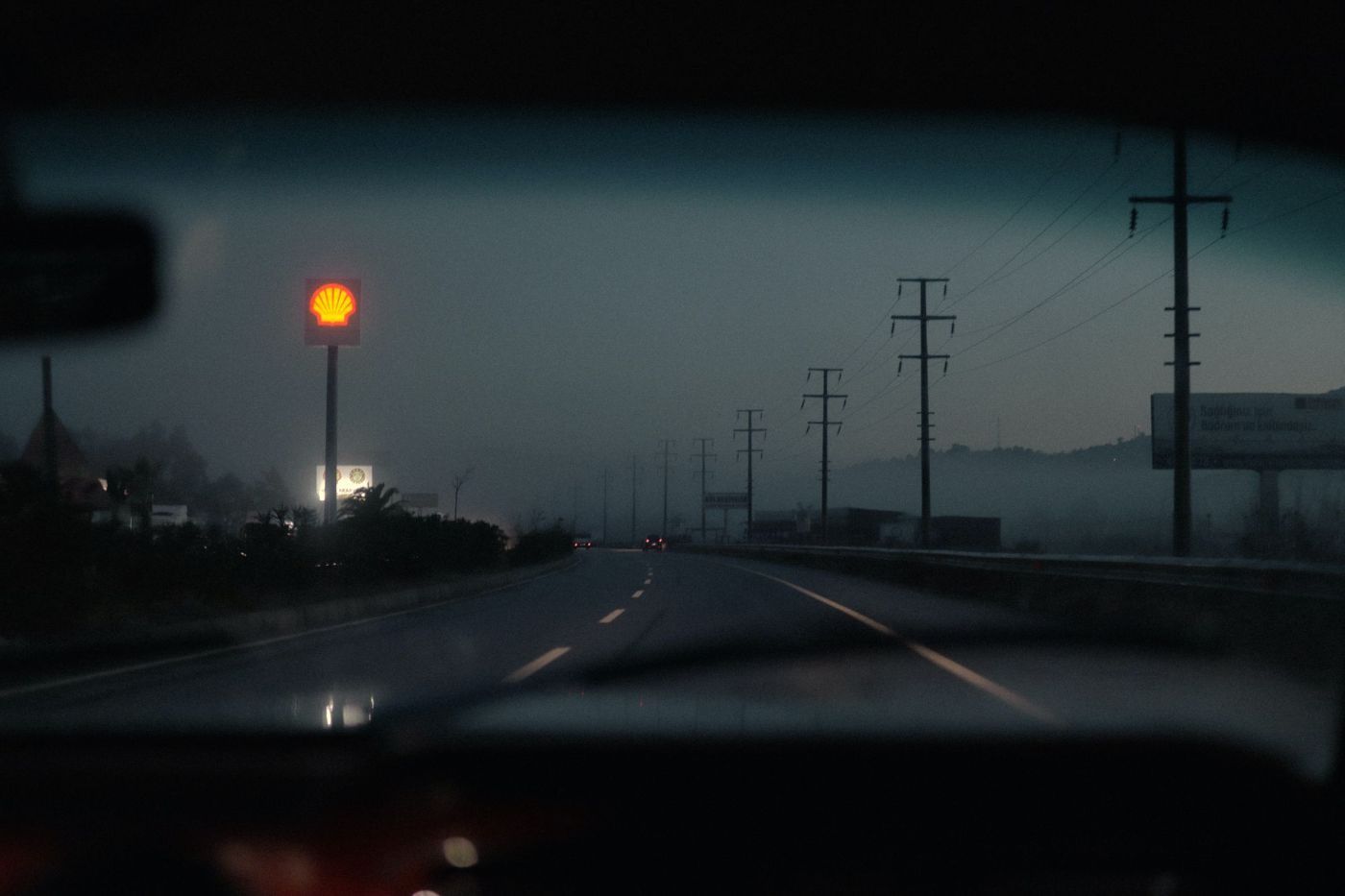 The Benefits of Glass Repair Networks
There are numerous benefits of going through glass repair networks over independent shops.
Quality of Work – The repair process and many other facets of the business are standardized. So, customers can expect a consistent and reliable delivery regarding the quality of work. Glass repair networks guarantee their work and offer a lifetime guarantee on fit and finish. The glass repair networks are highly selective about offering memberships to body shops since each repairer represents the repair network at large. Therefore, you will most likely receive a high-quality repair or replacement service.
Price of service - Glass Repair Networks' service technicians are well-experienced and can provide a fast, accurate quote based on standardized metrics. They are also available to help you with a range of windshield-related issues. When you need a windshield replacement or repair, customers wonder if it would be financially feasible or not. In many cases, an independent body shop may insist on replacing the windshield when a repair would suffice. This situation may arise due to the profit motives of the body shop and may lead to customers paying a much higher price. Whether you need a large windshield replacement or a minor repair, your price should be fair.
Warranty - Buying a warranty plan with a glass repair network provides peace of mind knowing that your warranty will cover any defects. Glass repair networks provide a detailed guarantee policy and make it available in writing. Most specialists offer a satisfaction guarantee, stating that they will not charge the client if they are dissatisfied with the repair's outcome. The warranty can also protect you against the costs of repairs if the damaged glass needs replacement. An excellent way to protect your car's glass investment is to purchase a warranty plan. A warranty plan will protect you if the repair results in a defect in workmanship or material. You can choose a coverage plan with specific repair limits or opt for a warranty covering the entire repair cost.
Customer Experience - Repair networks provide clients with a thorough breakdown of the service, the price, the warranty, and the outcomes. This practice boosts their opinion of the repairer's competence and increases their contentment with the service. Repair networks also provide customers with a means to contact the shop for potential problems or future repairs. By doing these actions, repair networks boost the possibility that a client will use their repair service again in the future and refer others.
Sustainability – Glass repair networks prioritize repairs over replacement whenever feasible. Their primary intent is always to repair the damage. Repair networks mention to their customers that the main objectives of the repair are to prevent more damage from occurring, to strengthen the glass, and to prevent the need for a new windshield. Improving the aesthetics and visual clarity of the windshield is a secondary objective of the repair. If the windshield has not already been replaced, windshield restoration preserves the windshield's original manufacturing bond and prevents the non-recyclable glass from ending up in landfills. Repair networks will help you understand the importance of maintaining the windshield adequately due to the safety concerns and ramifications.
Transparency – Glass repair networks want to ensure that their consumers realize the damage will not entirely vanish. Still, it will be considerably improved while explaining the secondary aim of enhancing the look. They will also take the time to describe the factors that determine the degree of progress, such as the type and scope of the damage. For example, the visibility will persist if the extent of damage is considerable. The repair outcome also depends on the age of the damage. The likelihood that there are contaminants producing discoloration increases with time. A discoloration can still be apparent even after the repair. Glass repair networks will always help you set and manage your expectations so you do not feel cheated.
Real-Life Case Study and Operational Framework
Since Inspektlabs operates through a web app, no download is required, further enhancing the customer experience. A real-world example is when a customer calls the shop or accesses its website and receives a link to Inspektlabs' web app. The app guides the customer in recording accurate and reliable images of the damage. The software intelligently recognizes subtle characteristics such as reflections, rain, and glare that confuse competing applications. The car inspection app can optionally request pictures of the tag and VIN, enabling greater operational efficiencies. The AI engine processes the uploaded data securely hosted on Amazon Web Services. The report is downloaded to the shop detailing the 'repair' or 'replace' recommendation. When shops integrate their parts and pricing information, the report is even more efficient for the technician and the customer. This integration, therefore, helps the shops in yielding more conversions.
Inspektlabs detects several types of glass damage: chip-off, crack, spider, and missing glass. Inspektlabs vehicle damage inspection system makes repair vs. replacement decisions on glass based on the location and size of the damage. A small crack can be repaired. However, it is always replaced if you have a crack in the driver's primary viewing area. Using external OEM sources, Inspektlabs also identify part costs and part numbers of the glass in case of replacement decisions. Inspektlabs is working on real-time glass damage detection as a next step. Inspektlabs collaborates with leading glass repair networks such as AGE [Press Release] to implement the technology and impact the industry.
Conclusion
The above discussion illustrates that using artificial intelligence and digital vehicle inspection technologies to enhance glass damage detection is the best business decision for body shops and glass repair networks. Implementing this technology reduces the redundancy associated with the traditional inspection and repair process. More businesses will continue to adopt these frameworks, allowing them to maximize their efficiency. Inspektlabs is an independent world leader in smartphone camera-based digital car inspections for windshield damage. The Al-based damage assessment framework increases "prospect-to-customer" conversions for shops and accelerates the repair experience for car owners. Digital vehicle inspections are undoubtedly the next step in the innovation of glass damage repair.