AI Inspection
Hail Damage Detection and Estimation Through AI | Inspektlabs
The most crucial component of hail damage repair is to secure a reliable and accurate damage assessment report. As technology advances, car damage detection using deep learning will soon become the norm in the industry.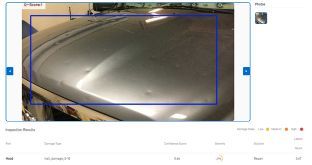 This post will first discuss hail damage and how it impacts cars. Then we will cover the types and sizes of hail damage before understanding how we can detect hail damage. Then we will elaborate on how AI can help detect hail damage and how we make hail damage claim estimations. We will briefly consider the insurer's perspective on hail damage before concluding.
Introduction
People who live in regions with wet clouds containing a significant frosty layer must contend with the yearly possibility of hail damage. Meteorological observations may foretell hailstorms, but they affect some areas more than others. Hail is the name given to irregularly shaped precipitation when tiny ice chunks rather than drops of water fall on the earth. Depending on its size, small amounts of hail may be pretty harmful, particularly to crops and cars. Hail caused roughly 735,000 personal vehicles and 26,000 commercial automobile insurance claims from 2017 to 2019. [National Insurance Crime Bureau]
Some regions are more prone to hail than others. In the aforementioned period from 2017-2019, the top five US States for hail loss claims were Illinois (150,416), Minnesota (150,673), Nebraska (161,374), Colorado (380,066), and Texas (637,977). [National Insurance Crime Bureau] Hailstorms can damage your car in many ways. Your vehicle may be totaled, or the damage can be just cosmetic. In addition to denting the paint, hail can damage the interior of a car. It can also cause water damage. Glass can be damaged if the hail hits it from the outside. Hail damage can be a problem that affects the value of a car. This type of damage can reduce a car's resale value dramatically. Several factors determine the overall value of a vehicle, but hail damage is one of the most common causes of a car's depreciation.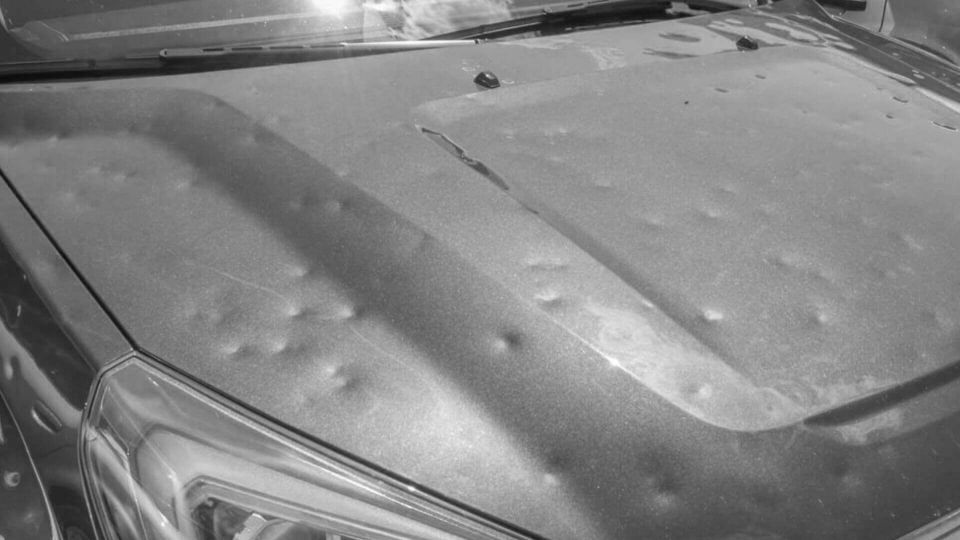 How Can Hail Damage be Detected and Addressed?
Depending on the type and intensity of hail damage, there are different solutions that auto repair companies offer. For example, in the case of cosmetic damage, a PDR technique, or "paintless dent repair," can help you fix the damages. Some car owners try to do the repairs themselves, but most auto repair shops have trained technicians and pneumatic suction equipment to get the job done quickly and efficiently. The following table notes the most common types of hail damage:
| | |
| --- | --- |
| Term | Measurement |
| Pea | 1/4 inch diameter |
| Mothball | 1/2 inch diameter |
| Penny | 1/2 inch diameter |
| Nickel | 7/8 inch |
| Nickel | 7/8 inch |
| Quarter | 1 inch (Quarter size or greater damages are considered severe) |
| Ping-Pong Ball | 1 1/2 inch |
| Golf Ball | 1 3/4 inches |
| Tennis Ball | 2 1/2 inches |
| Baseball | 3 inches |
| Softball | 4 inches |
| Grapefruit | 4 1/2 inches |
Despite its minor appearance, hail damage can devalue your car. It can also be challenging to repair, and the damage can grow into more significant problems over time. Fortunately, there are several ways to repair hail damage on your car. PDR is a specialized process that can be performed to repair hail-damaged cars. Unlike conventional body repair, PDR does not require the replacement of metal panels. Your vehicle will appear as good as it did before the hailstorm. If hailstones are smaller than an inch, you can often have them removed using PDR. However, if your paint is removed, you may need a more elaborate method, such as conventional dent repair or panel replacement.
Hail Damage Detection
Before going in for a repair, you will need to establish the precise scope and extent of the damages. When hail damages a car, it can result in cracked Glass, dents in metal surfaces, and water damage inside the car. The size of the hailstones also impacts the damage to the vehicle. A quarter of an inch in diameter hailstone can cause significant dents in sheet metal. More substantial hail, the size of a golf ball, can even shatter a windshield.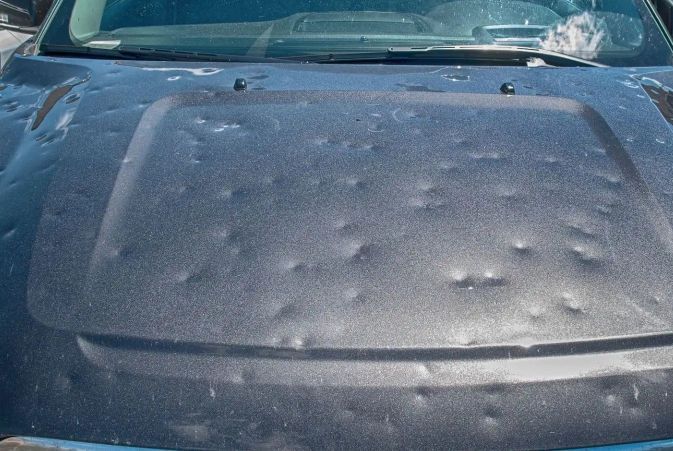 You should start by looking at your car to detect hail damage properly. Look for dents on the hood and top parts of the vehicle. This is where the hail strikes the car's surface, but you should also look at the sides to determine if there is any bouncing hail damage. Hail damage can be hard to spot. Therefore, it's essential to get an independent estimate to assess the extent of damage to your car. Usually, the adjuster's initial assessment will be lower than the actual cost of repairs. It's also necessary to send photos when filing a claim to ensure a fair and accurate estimate. Regardless of how to go about it, there will always be inconsistencies with traditional damage detection because of human error. Instead, when opting for automated damage assessment, there is no scope for human error, resulting in accurate and reliable assessment reports.
AI Inspection
The process of hail damage detection in cars is not an exact science. However, using the proper equipment can help you determine the extent of damage caused by hail. With advanced technology, scanners can identify even minor hail dents. These scanners use specially designed AI algorithms to detect hail damage. For example, Inspektlabs' hail damage detection capabilities can detect hail damage.
Inspektlabs' hail damage detector can detect whether a car has sustained any hail damage on all major car parts, for example, the hood, front door, rear door, roof, doors, etc. Furthermore, it can quantify the number of dents across car parts and calculate the average size of dents (10mm-100mm). A sample report generated by the AI is given in the image below.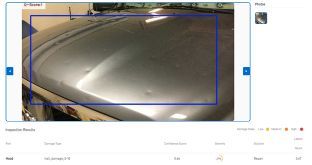 The current version of Inspektlabs' car inspection tool is limited to these metrics. In the next version, we will focus on building a monetary estimate using OEM information, improving the accuracy of the number of dents detected, and recommending PDR (Paintless Dent Repair). This update will link the AI inspection capabilities with hail damage pricing matrices, ensuring a seamless experience for users.
Hail Damage Repair Estimation
If your vehicle sustains hail damage, it is best to get a Hail damage repair estimation before hiring a repair shop. This will help you prepare for the costs and make it easier to identify unreasonably high estimates. While most repair shops charge the same amount for PDR, the price of hail damage repair will depend on the scope and extent of the damage. Hail damage can range from minor to severe, causing dents, paint chips, and broken glass components. Try to get multiple estimates, if possible, before choosing a repair shop to save money.
To get an accurate estimate, you should assess the damage to your vehicle. Once you know how much the damage will cost, you can decide whether to seek insurance coverage. If you have a comprehensive insurance coverage policy, your insurer may cover the cost of hail damage.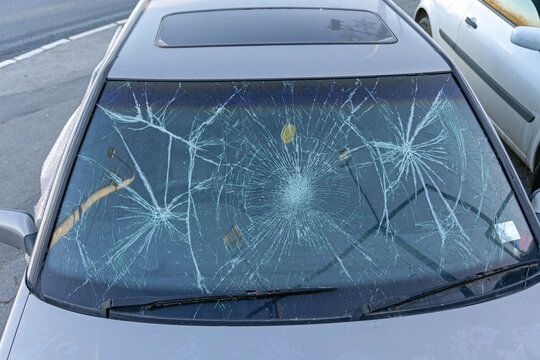 If the hail damage is minor, you can choose to fix it yourself. However, you must seek a professional hail restoration company if the damage is severe. Your insurance will specify the amount you must pay. Depending on the damage, you may be able to fix your car yourself rather than bringing it to a service center. However, remember that DIY techniques like hot air or dry ice are not always successful. Even if you improve your car's appearance, the dents will still be visible. Another choice is a dent kit, which costs between $40 and $50.
Depending on the dent size, the cost to repair hail damage might range from $30 to $75 per dent. The typical cost to repair hail damage is $3,500. CCC reported an average repairable car claim of $3,421 in 2019.[P&C Insurance Economy Trends – CCC Crash Course Report] If, however, you have minor dings, and the repair cost will not exceed the deductible, it is not worthwhile to file a hail damage claim.
How Do Insurers Treat Hail Damage?
Hail damage can be challenging to detect, so it's essential to make sure you have comprehensive car insurance coverage before hailstorms strike. Damage from hail can range from a few minor dents to full-on dents, which can impact your car's resale value. Comprehensive insurance covers damage due to storms and acts of God. However, you must first pay a deductible before your insurer pays out. Sometimes, this deductible can exceed the cost of repairs. You can save a large chunk of money if you pay a deductible before hailstorms strike. Even a golf-ball-sized hail ball can cause thousands of dollars in damage. Regardless of the process, filing a claim with your insurance company as soon as possible is essential. Take pictures before and after the storm to document the repair process.
Conclusion
During strong thunderstorms, hail can be expected in cars. It can range in size from a pea to a baseball, and it can cause significant damage to your vehicle. Fortunately, most hail damage is not too expensive, but in the case of severe storms, it can add up quickly. The most crucial component of hail damage repair is to secure a reliable and accurate damage assessment report. As technology advances, car damage detection using deep learning will soon become the norm in the industry.