Talk to our consultant
This blog will cover the potential applications of ChatGPT in facilitating vehicle inspections in the used car markets. We begin by introducing our discussion's foundation and providing the necessary context. Then, we briefly analyze the used car market and its growth in recent years. We will then cover three experiments we conducted to test how a combination of ChatGPT and Inspektlabs, 'Inspekt-GPT,' would work. These experiments illustrate this technology's potential role in the car inspection workflow in the used car market.
The Prevailing Landscape of the Used Car Market
Potential Applications of Inspekt-GPT In The Used Car Space for Conducting Vehicle Inspections
Experiment #1: "How do I sell my car online?"
Experiment #2: "How do I capture good-quality photos of my car?"
Experiment #3: "How can I get my car inspected before selling it?"
Introduction
This blog is the second one in our series, where we discuss the potential applications of ChatGPT for conducting vehicle inspections. In the introductory blog of the series, we covered the basics of ChatGPT and the role it can play in facilitating vehicle inspections for accident management in auto insurance workflows. We determined that ChatGPT can assist with conducting a car photo inspection for accident management. Now we discuss how Inspektlabs can leverage ChatGPT in facilitating a car inspection for the used car industry through Inspekt-GPT.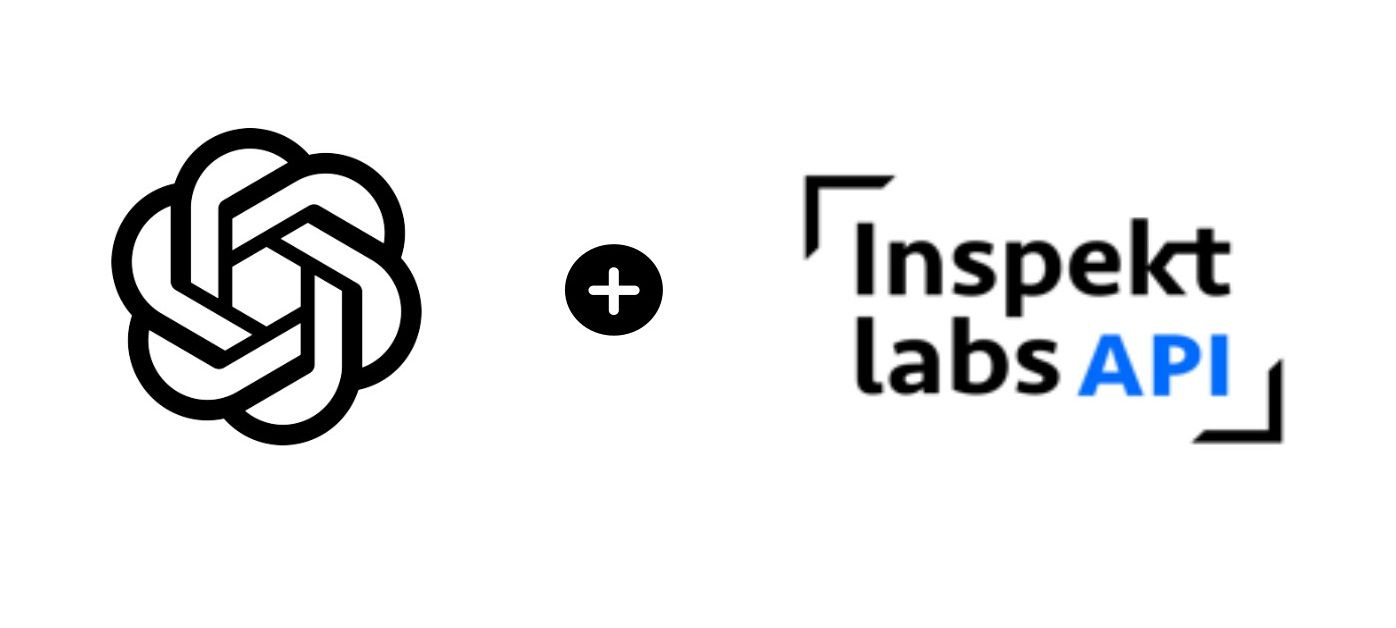 The Prevailing Landscape of the Used Car Market
The used car industry was among the worst-hit markets during the pandemic since the need for mobility was drastically impacted. However, as the market recovers, the demand for used cars is rising again. The intention of buyers to purchase used and new automobiles within the next twelve months is almost restored to the pre-pandemic levels. The intention to purchase used automobiles is  97% compared to the pre-pandemic levels. [Source: McKinsey] There is no doubt that the used car industry is bouncing back.
The used car industry is being driven by rising demand for used cars in price-sensitive markets and rising disposable incomes. Furthermore, advanced vehicle features and an increasing need for personal mobility are anticipated to propel this market growth further. The global used car market reached USD 1.4 trillion in 2021 and is forecast to expand at a compound annual growth rate (CAGR) above 4% between 2022-2028. [Source: GMI] The growth of this market can primarily be attributed to rising personal mobility demands, technological developments in the automotive sector, and increasing disposable incomes in developing nations. Furthermore, access to new technologies and an increase in dealership numbers are expected to present substantial growth prospects for this industry over the coming years.
There is also another intriguing development in this space. In vehicle dealerships, prospective customers are less likely to want to connect with salespeople than five years ago. This preference shift is happening across all geographic areas and age categories, particularly among customers between the ages of 55 and 70, who increasingly see online shopping as a viable alternative to going to physical dealerships for their purchases. [Source: McKinsey]
Customers that shop at urban dealerships have a high level of knowledge and a substantial amount of education. It is reasonable to assume that these clients want process transparency, reliability, and ease of transaction, among other things. To that end, the investments that industry players have undertaken in the distribution of used vehicles have come at an opportune moment and have a solid foundation. [Source: Deloitte]
Consumers are increasingly seeking online channels to purchase pre-owned vehicles. Car dealerships use digital technologies like virtual test drives and advanced imaging tools for improved sales processes. Audi has even implemented a virtual showroom where shoppers can view models, colors, and trim options without taking a physical test drive. [Source: Audi Media Center]
These innovations are revolutionizing the used-car-buying experience by allowing shoppers to search, compare, and purchase vehicles quickly. Dealerships gain a competitive edge by reaching their ideal customers, improving sales performance, and cultivating loyalty. These trends will continue to shape the used-car industry and help organizations stay competitive in this space. Organizations must devise a comprehensive strategy to take advantage of this growing trend. This strategy will focus on creating an appealing, mobile-friendly workflow allowing customers to access desired products conveniently. It should include comprehensive content to make it simple for customers to find their ideal car. ChatGPT promises to be a tool that can facilitate these advancements and help fuel the growth of the used car market. Let us explore some potential applications of ChatGPT for car inspections in this industry.
Potential Applications of Inspekt-GPT In The Used Car Space for Conducting Vehicle Inspections
The used car market is recovering rapidly, and like most other industries, it can benefit from integrating ChatGPT to keep up with the growing demand. We will look at how ChatGPT can be integrated into the vehicle inspection workflow for used cars. We ran several experiments with ChatGPT to test its potential in facilitating vehicle inspections in the used car market workflows. We fed various prompts to ChatGPT to test its capabilities and gain insight into how we can leverage this technology. To illustrate how ChatGPT may help in such inspections, we will depict three experiment results and provide our analysis.
Experiment #1: "How do I sell my car online?"
Users who want to sell a car online can interact with ChatGPT's interface. In this experiment, the users ask, "How do I sell my car online?" As a response, ChatGPT offers a detailed step-by-step that is reasonably accurate.
Experiment's Result in Plain Text:
"Client: How do I sell my car online?
ChatGPT: Selling your car online can be a convenient way to reach a wider audience and potentially get a better price. Here are some steps to follow:
Take photos of your car: Take clear and well-lit photos of your car from all angles, including the interior and exterior. Make sure to highlight any features or selling points.
Write a detailed description: Provide a detailed description of your car, including its make, model, year, mileage, and any unique features. Be honest about any defects or issues.
Choose a platform: There are several online platforms you can use to sell your car, including Craigslist. Facebook Marketplace, and specialized car-selling websites such as Autotrader or CarGurus.
Create a listing: Create a listing on your chosen platform, including your photos and description. Set a realistic price based on your car's condition and market value.
Respond to inquiries: Respond promptly and professionally to any inquiries you receive. Be prepared to answer questions about your car's history, condition, and maintenance.
Arrange a test drive: If a potential buyer is interested in your car, arrange a test drive in a public place. Be sure to verify their identity and make a record of their contact information.
Complete the sale: If you agree on a price with a buyer, complete the sale by transferring ownership and payment. Be sure to follow all legal requirements in your state or country, including transferring the title along with the insurance policy to the buyer's name."
ChatGPT guides the user to click photos of the car as the first step. Inspektlabs' API for capturing photos and videos can be linked where the customer is asked to capture photos of a vehicle. This Inspekt-GPT approach will enable a smooth and seamless experience for the user.
Experiment #2: "How do I capture good-quality photos of my car?"
So, ChatGPT can help users reach the step for taking photos of their car. However, doing so for a successful vehicle inspection is deceptively not as straightforward as it may seem. Very small damages, or micro damages, are particularly challenging to capture. So, the user asks ChatGPT, "How do I capture good-quality photos of my car?"
Experiment's Result in Plain Text:
"Client: How do I capture good quality photos of my car?
ChatGPT: Capturing good quality photos of your car is essential when selling it online. Here are some tips for taking great car photos:
Choose the right location: Find a location that is well-lit, free of clutter, and provides a neutral background. A plain wall or open space outdoors can work well.
Clean your car: Wash your car and clean the interior to make it look its best. Remove any personal items. clutter, or debris.
Use a high-quality camera: A digital SLR camera or a modern smartphone camera with a high resolution can produce."
ChatGPT provides preliminary instructions for capturing photos of the vehicle. However, these instructions are not always thorough and can often be incomplete. It is apparent from the experiment that ChatGPT can only provide basic instructions that overlook the intricacies. This is where Inspektlabs steps in. Inspektlabs' web app provides real-time feedback to users as they capture photos/videos of a car. Used car dealerships can also utilize these frameworks by integrating Inspekt-GPT into their workflows. Yet again, Inspekt-GPT can enable an end-to-end solution for users looking to sell their used cars.
Experiment #3: "How can I get my car inspected before selling it?"
The photos and videos captured by the Inspektlabs app would enable the customer to receive a preliminary quotation for the car. However, a manual inspection would be required to ascertain non-visual flaws in the vehicle. These aspects cannot be captured using photos/videos, including engine, air conditioning, internal damages, etc.
Experiment's Result in Plain Text:
"Client: How can I get my car inspected before selling it?
ChatGPT: Getting your car inspected is an important part of maintaining its safety and performance. Here are some steps to follow.
Check your state or country's inspection requirements: Inspection requirements vary by state or country. Check with your local DMV or transportation authority to find out what inspections are required for your car.
Schedule an inspection: Once you know what inspections are required, schedule an appointment with a licensed inspection station. Some stations may offer walk-in inspections, while others require appointments.
Prepare your car: Before the inspection, make sure your car is clean and in good working condition. Check the fluid levels, tire pressure, and brakes. Fix any known issues that could fail the inspection.
Bring required documents: Bring your car's registration, insurance, and any other required documents to the inspection.
Attend"
ChatGPT provided incomplete instructions in this experiment, and the directions provided ended abruptly. When the user is directed to Inspektlabs during this interaction, they will receive a comprehensive walkthrough of the vehicle inspection process. Inspektlabs API will also take the users through the inspection workflow and recommend the appropriate next steps. Users will always walk away with a seamless experience when interacting with Inspekt-GPT.
Conclusion
The used car industry is yet another space where ChatGPT can help make significant leaps. Inspekt-GPT can generate vehicle condition reports and guide users through digital vehicle inspections. This technology holds the potential to be a highly tailored and innovative solution that leverages the best of ChatGPT and Inspektlabs API.
Talk to our consultant