Motor Insurance Claims
The Impact of Claims Automation in the Automotive Industry | Inspektlabs
AI-powered claims automation is becoming an integral part of the insurance industry. This technology can help improve customer service and claims processing while reducing costs.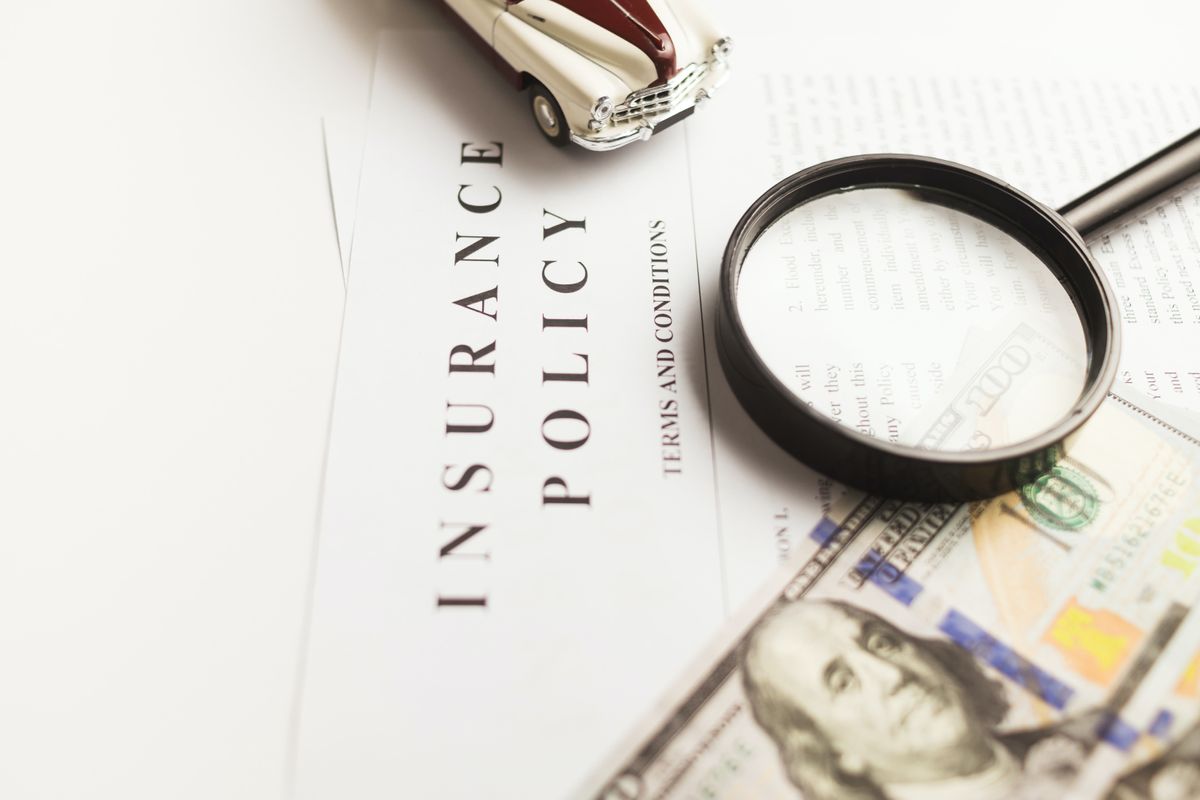 This post will discuss the impact of claims automation in the automotive industry. We begin with a brief introduction to automotive claims and their relevance. Then, we will cover the concerns with traditional claims processing. Finally, we will discuss the impact of claims automation in the automotive industry before concluding.
Introduction
Automation is driving innovation throughout the automotive industry. Insurance claims processing is one such area that has been enhanced considerably due to this new-age technology. Insurance is a critical component of the experience of owning a vehicle, and it can have a consequential impact on many aspects. Therefore, any innovations regarding insurance in the automotive industry necessitate careful consideration. Claim automation is drastically evolving the landscape of the automotive insurance industry. So, let us take a close look at the impact of claims automation in the automotive industry.
Insurance Claims in the Automotive Industry
If you get in a car accident, you must notify your insurance company and cooperate with the adjuster. After this information is provided to your insurance company, you can claim the appropriate sum. The process of filing a claim can be complex, depending on your insurance coverage. Reading your policy before filing a claim will be worth your time. Some insurance companies have strict deadlines for filing a claim, and it's essential to follow them. If you don't file the claim on time, you could be subject to a delay in receiving treatment and compensation. A delayed claim can lead to an investigation and, ultimately, a denial of your claim.
The traditional approach for auto insurance claims is entirely manual, so you must exercise caution throughout the process. It's also important to take photos of the scene, including other vehicles and damage to the roadway and traffic signs. Insurance companies should assist within a few days of receiving your claim notice. Be sure to fill out your claim form carefully, and remember to keep a record of any bills and people involved. You should keep copies of all the bills, the names of all parties involved, and contact information for your adjuster or insurance professional. Maintaining multiple sets of copies of all the documentation is also advisable. Keeping a meticulous record of the relevant documentation will increase the likelihood of a seamless claim experience.
Bottlenecks and Concerns With Traditional Claims Processing
As discussed, claims in the automotive industry are a sensitive and critical concern. If there is a delay in processing your claim, you can face severe repercussions, and you may have to cover the bills out of pocket. Traditionally, auto insurance claim processing is an entirely manual process. Manual automotive claims often become a hassle because they entail high processing times, human errors, and many other redundancies. This is where claims automation comes into the picture. Before we delve into claims automation, let us briefly discuss some prevailing concerns.
High Processing Times – Since all claims are processed manually, there are often long delays and extended processing periods. This issue arises primarily due to the high caseloads that adjustors face. Furthermore, the vehicle needs to go through a thorough inspection to assess the damages.
Human Error – Since the traditional approach relies on human beings at every stage, there is considerable scope for human error. For example, a claimant may make an error while filing the forms, or the adjustor might make a clerical error. While these errors are rarely intentional, they can cause considerable delays because, in many cases, the entire process may need to be undertaken again for a successful claim.
Fraud – There is a lot of scope for fraud in the traditional insurance claims framework. Estimates suggest that fraudulent claims comprise around 15% of all insurance premiums. [Source]
Claims Automation and Its Impact
Claims automation can improve customer experience, cut costs, and improve the integrity of claims by eliminating the human element. It is also beneficial for insurers, as it reduces expenses that can be added to their profits or used to reduce premiums, thus attracting more customers. The automation process also reduces the risk of human error, which improves credibility in disputes. Additionally, automated processing helps prevent fraudulent claims. Let us closely examine the impact of claims automation in the automotive industry.
Customer Experience - Automation is transforming the claims process in the automotive industry. Claims management has traditionally been a time-consuming, manual process. Customers want to know where their claims are at any given time, and they do not like delays that result from missing data. Automation helps resolve these issues, thereby improving the customer experience. Claims automation is an excellent solution for companies that need to offer more personalized service to customers. This technology allows companies to provide more accurate customer information and simplify the quote intake process. It also helps customers understand the status of their claims and update their policies. By automating claims processing, insurers can improve their accuracy and productivity, resulting in satisfied customers.
Cost Savings - Claims automation has many benefits, including cost reduction. But it must be integrated with the human touch to provide the best customer experience. Insurers that use automation in their claims processes report better employee productivity and lower loss adjustment costs. Claims teams have leaner processes and higher analytical skills. Human adjusters and analysts can focus more on handling atypical claims. This technology is becoming more common as more insurers seek ways to save money while improving customer service. For example, Inspektlabs' claims automation solution helps insurers achieve this by streamlining their claim assessment and review workflows. This results in faster claims cycles and reduced claims adjuster expenses.
Integration with Other Systems - Increasingly, cars are equipped with sensors that can gather data about the vehicle. This data can be used for various applications, including monitoring oil temperature, brake wear, and tire pressure. This ecosystem of connected cars is a new opportunity for insurers, which will need to use data analytics to improve core operations and create new business models. Claims automation systems can blend in with the existing information technology frameworks.
Optimizing Human Involvement – Insurers are looking for ways to maximize the efficiency and performance of their claims processes. But they also want to add a human touch to the process. Customers come to them with different needs and expectations, and they all want to get in touch with the insurance company quickly and easily. Automation can help them accomplish these goals by optimizing human interaction throughout the claims process.
Claim Estimation and Fraud Detection - Auto insurers have begun using cloud-based artificial intelligence platforms like Inspektlabs to estimate repair costs after collisions and fender-benders in seconds. Adopting AI-powered software tools comes as insurers across the industry step up their digitization efforts. The current process can take weeks, even months, to assess and estimate claims. AI-powered claims automation can also help insurers make decisions about paying a claim. Once a claim is submitted, intelligent software bots can automatically gather the relevant details from the vehicle's files and feed the information into appropriate systems. Claims automation also reduces the scope of fraud through various techniques such as old/prior damage detection. This means that it is more difficult for fraudsters to fake claims, thus ensuring the integrity of the process.
Conclusion
AI-powered claims automation is becoming an integral part of the insurance industry. This technology can help improve customer service and claims processing while reducing costs. The industry is searching for new ways to maximize efficiency and reduce claim cycle time. With enough training data, AI systems can interpret incoming data and provide faster settlements. There is no doubt that the presence of AI in insurance claims has a net positive impact. AI insurance solutions are bound to improve as more businesses adopt these technologies.