Motor Inspection
What Do They Check In A Car Inspection? | Inspektlabs
AI-based solutions are more efficient and reliable; this approach leaves little scope for human error and is based on an entirely objective framework.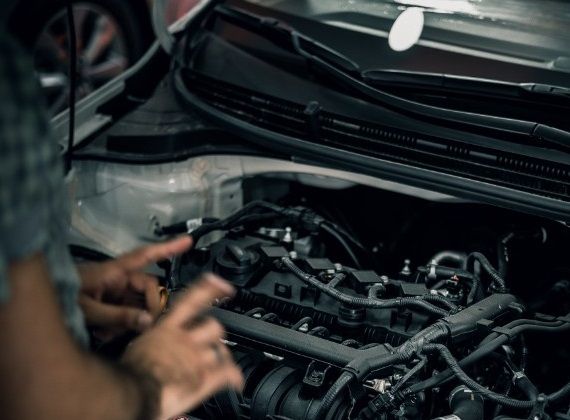 This post will discuss what body shops and insurers check during car inspections. We will begin by briefly introducing and considering the different types of inspections. Then, we will look at the fundamental factors that these inspections cover. We will discuss external and internal damages and the distinct components these inspections highlight. Then, we will discuss hidden damages and identification details. Before concluding, we will consider how Inspektlabs leverages AI to make the entire process efficient.
Introduction
All car owners will require a car inspection at some point. However, most are unsure what to check for in a car inspection. If you are not aware of the different aspects of such inspections, there is a chance that you may not be able to derive the most from them. So, car owners must know what body shops and mechanics check for during car inspections. Let us look at the aspects these inspections cover and the pointers you need to consider.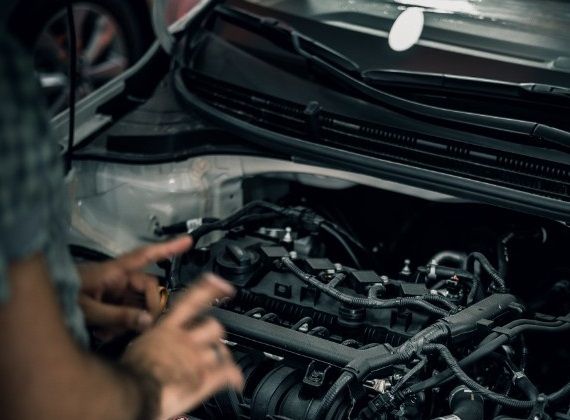 What Are the Different Types of Inspections?
Typically, the use case of the inspection will determine what they check for during one. There are roadworthiness tests, emission, and safety-related checks, insurance inspections, post-repair inspections, and many others. Therefore, the use case will determine what kind of inspection you require. For example, consider a typical car inspection in the UK, termed the MOT (Ministry of Transport) test necessary for compliance. Obtaining a valid MOT is a legal requirement for every vehicle over three years old in the United Kingdom. The test checks several features to ensure the car is safe to drive. They check various things, including brakes, steering, suspension, indicators, horns, and lights. Other minor things to check off the list include the battery, the fuel cap, and the rearview mirror.
While the specific use case will determine the process, there are some essential elements that every comprehensive inspection should cover. Let us look at these elements: external damage, internal damage, hidden damage, and identification details.
External Damages
Often the first step in any car inspection is to examine the external damages. This process involves conducting a visual assessment to check the scope and extent of damages on the car's exterior body. There are different types of external damage, some can be cosmetic, and others can be more severe.
A vehicle's external damages should be thoroughly examined during a car inspection. An accident, a weather impact, or unintended scratches can cause these damages. Regardless of how minor they may be, they can cause long-term problems.
Traditionally, human inspectors examine the car's exterior to detect external damages. This approach is the most common one. However, it is not the most reliable. Human evaluators can often miss certain external damages because they can be challenging to demarcate. Even experienced inspectors may have difficulty accurately identifying and registering all the external damages.
One solution is to use artificial intelligence to detect external damage. AI can identify if the car's parts are damaged. It can then estimate the extent of the damages, assess the time required for repairs, and propose a solution (repair vs. replacement decisions).
This method for determining external damage requires a set of photos and videos that an AI inspector can analyze. Pictures can show damage to the car's exterior and interior. You will also require such photographic evidence to show the insurance company if you need to file claims for damages. So, please ensure that you have all relevant information about the accident, along with these records.
Whenever you get your car inspected, these records should ideally be part of the vehicle condition reports. This will help ensure you get the necessary inspection and don't end up paying for something you shouldn't. If you do not, your inspection report may not be as accurate as it should be, and your insurance premiums might be inaccurate.
Internal Damages
Internal damages can be challenging to detect and are often overlooked. However, they can cause long-term problems. Damages in these areas can cause misalignment, doors not closing correctly, and even accidents. These damages can also disrupt interconnected systems. When these damages occur, the vehicle's operator and other passengers on the road are in danger.
If you're unsure whether your vehicle has internal damages, you can take it to a certified collision expert. These professionals can assess the damage and determine the potential side effects of the damage. They can also recommend the steps to take.
The company will assess the wheels and brakes when you take your vehicle in for an inspection. They will also check the tire tread and inspect the engine, which will help them determine whether your car was involved in an accident. You should consult your insurance company to discuss potential repairs if your vehicle has internal damage. Many such issues may require immediate repair to ensure safety.
Identifying the internal damages of your vehicle can be very difficult. Human inspectors can miss these internal damages during a physical inspection because they can be hard to catch. However, the newest technology in car inspection can provide accurate damage assessments and reports. Inspektlabs, for example, uses a two-pronged approach to detect internal damage.
Our technology uses AI to detect damage, and it can also predict internal damage. Our vehicle inspection software works to detect damages in vehicles and determine their severity and uses this information to identify specific parts and assess their current condition. It then suggests the most appropriate solution within a few seconds. This approach is accurate and reliable because the system can detect internal vehicle damages without human error.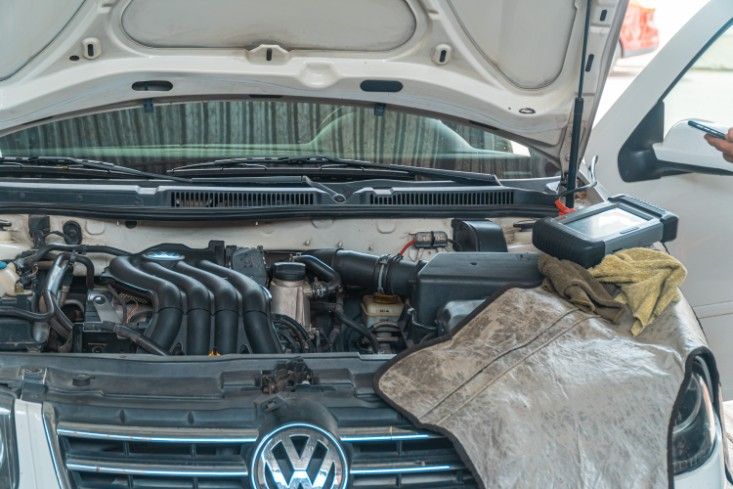 Another way to predict internal damage is to look at a 3D model of the car's interior. However, this approach doesn't apply to all types of vehicles. For example, electric cars don't follow a standard structure. This factor means that the external parts might not correspond to the internal components, making it challenging to predict internal damages. The AI approach is, however, reliable and can help you determine the scope of internal damages. Companies also use this approach to assess the extent of damage to your car's electrical system. This element is vital because the electrical system will affect your car's performance.
You can find interesting things you may not have noticed during a car inspection. Among these is the concept of hidden damages. They are not as evident as cosmetic damage but can lead to an unreliable vehicle. A vehicle inspection can help you find hidden damages for a safe and reliable ride.
There are many hidden car damages, including dents, scratches, rust, and structural damage. There are also minor impacts that can affect your vehicle's vital systems. The best way to identify these issues is to have a professional auto body repair shop inspect your car.
You can also check your vehicle's lights after an accident to see if they have stopped working. Contact your insurance company or body shop immediately if you have problems with these systems.
The car inspector will also look for signs of water damage, which could compromise your vehicle's electrical systems. Among other things, water damage will cause dampness in the upholstery and carpeting. In addition, a musty odor could be a sign of mold or mildew. This is important for all car inspections because it can cause costly repairs.
A good body shop can find the best replacement parts for your vehicle, and you can find these replacement parts in most areas. The car inspector will also look for many other things, including dents, scratches, and rust. These will not necessarily be visible to the naked eye but will be evident to a skilled technician or a sophisticated AI-based inspection solution.
Identification Details
During the car inspection process, an inspector will check the identification details of the vehicle. The inspector may also check the vehicle's registration details, including a bill of sale. In addition to this, the inspector will also check the vehicle identification number.
These include the VIN, which is visible underneath the windshield. A VIN is a multi-character code that identifies the car and matches it with its ownership documents. The VIN can also reveal the vehicle's history and if it was in prior accidents or crimes.
An inspector will check the vehicle's identification details before the visual inspection. In addition to this, they will check for odometer readings and make sure that the engine runs. Companies may also check secondary sources for any information about the vehicle. The inspector will also check the identification details of the vehicle's owner. If the car is undergoing registration, the owner will be required to present a valid driver's license and the car's title.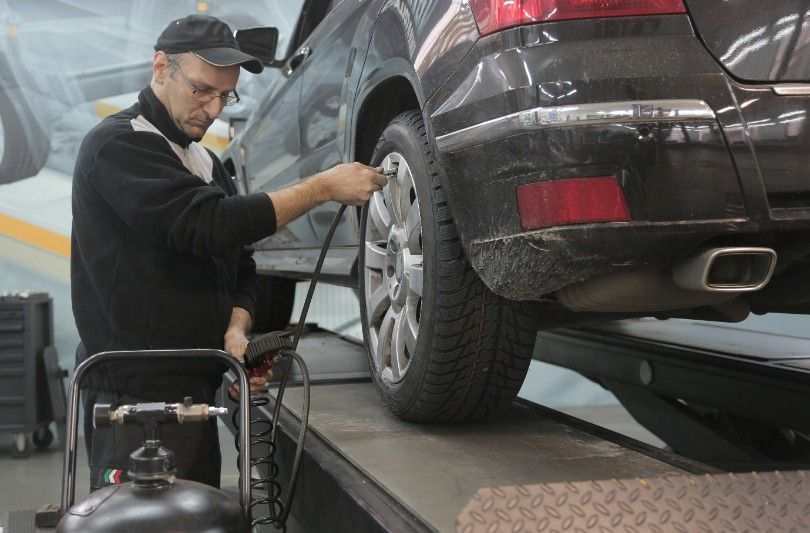 Why is an AI-Based Inspection Tool Preferable?
Inspektlabs has developed an AI-based approach to detect internal and external damages, to provide accurate and reliable reports. An AI-based damage inspection can help determine whether your vehicle has internal or external damage. This will allow you to have your inspection performed more efficiently. AI-based solutions are more efficient and reliable; this approach leaves little scope for human error and is based on an entirely objective framework. Therefore, body shops and car owners can trust the standardized system for car inspections.
Conclusion
A car inspection is vital because it helps to determine whether the vehicle is suitable for use. If the car has a defect, the inspector will report it to the owner so that they can address the issues. Please remember that the inspection report must be preserved for future reference. New-age technologies such as that offered by Inspektlabs are helping automate car inspections, making them more efficient and reliable than ever.